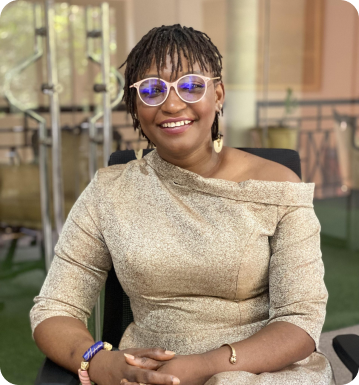 Juliet Y. A. Asante 
CEO, THE NATIONAL FILM AUTHORITY, GHANA
Welcome Message

---
From the 14 of November, 2023, the Africa cinema summit will bring together players in the space to discuss the opportunities latent in the region. This is a bold step to throw a much needed spotlight on the opportunities for cinema growth and the role that all players have to play.This is part of a cinema agenda strategy by the National film Authority of Ghana to work to impact the space with a pan-African approach.
As the convener of this gathering, I am confident that the biggest bottleneck of the sector, which is the lack of distribution and exhibition is also the biggest opportunity that cinema investors and stakeholders globally should pay attention to. It is also important to note the work, investment and resilience of exhibitors on the continent; especially demonstrated during the pandemic and beyond. The success of local players to hold and draw cinema audiences back into the cinemas should be a global study on the future of cinema
Africans are storytellers and story lovers and if we don't find a way to get the largest youth population into the cinemas, Africa will not be the only loser, major businesses may collapse and a great culture of going to the cinema may be lost to the world forever, depriving the world of the magic of cinema.
It is an exciting time for me to work to help open up the cinema experience to the many Africans that deserve and want the experience as well as help throw the spotlight on Africa, whiles bringing some clarity for the business globally